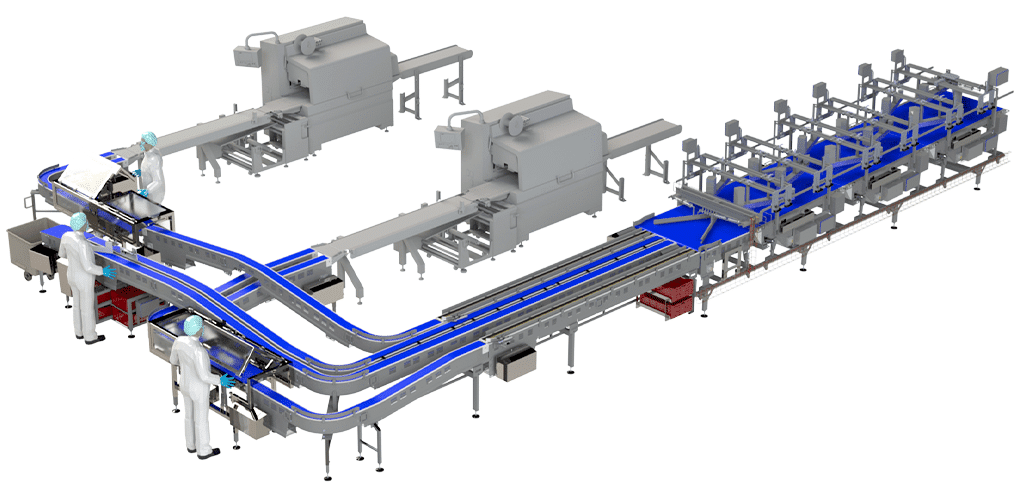 A demanding industry
The bakery industry requires increasing flexibility to meet consumer needs, both in terms of production time and product range.
Now more than ever, you are doing everything you can to improve your OEE and reduce your RSI's risks. You need a continuous operation line with limited downtime: a real challenge for your delicate products (bread, buns, pastries, …)! Their composition requires meticulous and ingenious applications capable of meeting your requirements for speed and product integrity.
---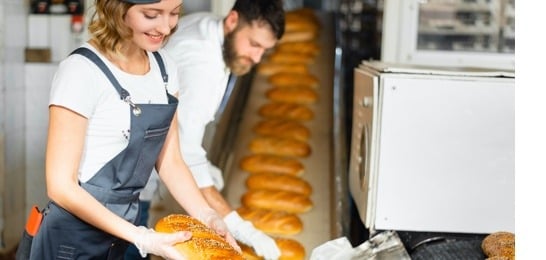 ACEMIA AT YOUR SERVICE
Your problems: our expertise
At Acemia, we do everything we can to make your day-to-day life easier and help you exceed your objectives. Our priority is to improve your production processes, from the mixer, the dough moulder, the shaper to the oven, the freezer, the rewinding line, the primary packaging…
Thanks to the close relationship between our engineers, our salesmen and our customers, we are able to help you to elaborate a calibrated and qualitative technical project, answering all your problems…
Our philosophy: each customer is unique! We help you to think, design and install the line perfectly adapted to your production requirements while integrating your space and speed constraints.
A project mode designed to help you exceed your objectives
Pre-project
Our technical sales engineers study your project & your flows (rates, recipes, products, …) to optimize your production. This crucial step helps you defining the specifications that meet 100% of your requirements.
R&D
Our engineers get into the details of the design. Thanks to our weekly design reviews, you are at the heart of the development of your project and follow its progress.
Manufacturing
After validation of the mechanical and electrical studies, your production line is manufactured in our workshops.
FAT
We receive you in our workshop, to show you the assembled and tested equipment.
Together, we make sure that your new production line meets your requirements. We adjust it to meet 100% of your specifications.
Installation and set up
Our teams come to your production site to install and accompany you during the start-up phases.
Training
Your production teams and managers are trained to use your new line.
Your products
Acemia has a long experience in breads, sandwich loaves, pastries, buns, bagels, cookies, puff pastries, pancakes, …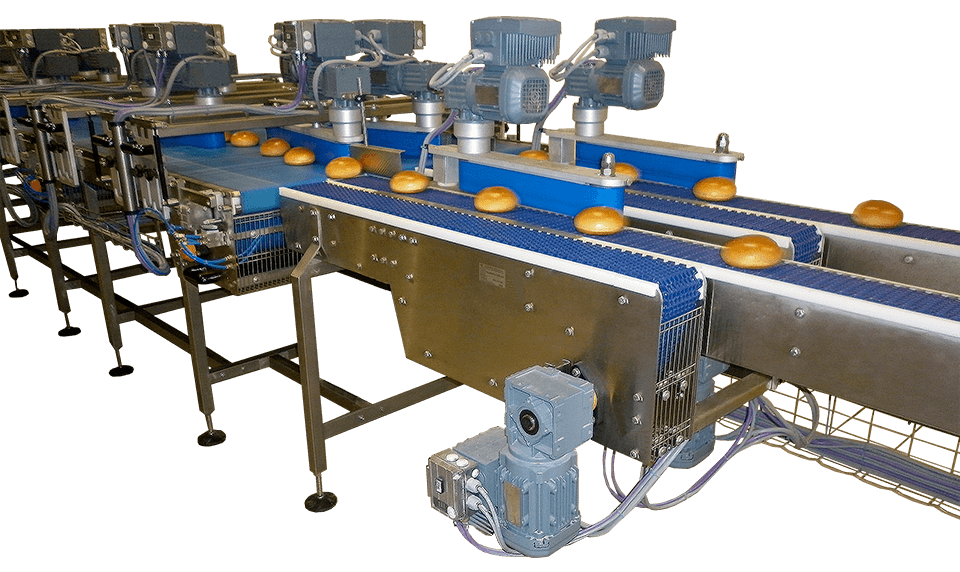 Our custom solutions
Thanks to the ingenuity of our solutions, we help you optimize your production.
Production rate : up to 20,000 products / hour
Conveying speed : from 1 meter / minute for applications requiring manual operations to more than 40m/min to manage high production rates.
Demoulding: with claws or flexible blades, by turning over,…
Our technical solutions are designed for your products.
ACEMIA AT YOUR SERVICE
Do you have a production process improvement project? Do you have optimization needs?
Trusting Acemia is the guarantee of impeccable and responsive service, guaranteed on-time delivery and the benefit of a customized food processing conveying solution adapted to your operating constraints.
They trust our solutions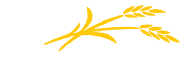 More than 1,000 customers have already trusted us to optimize their production process.