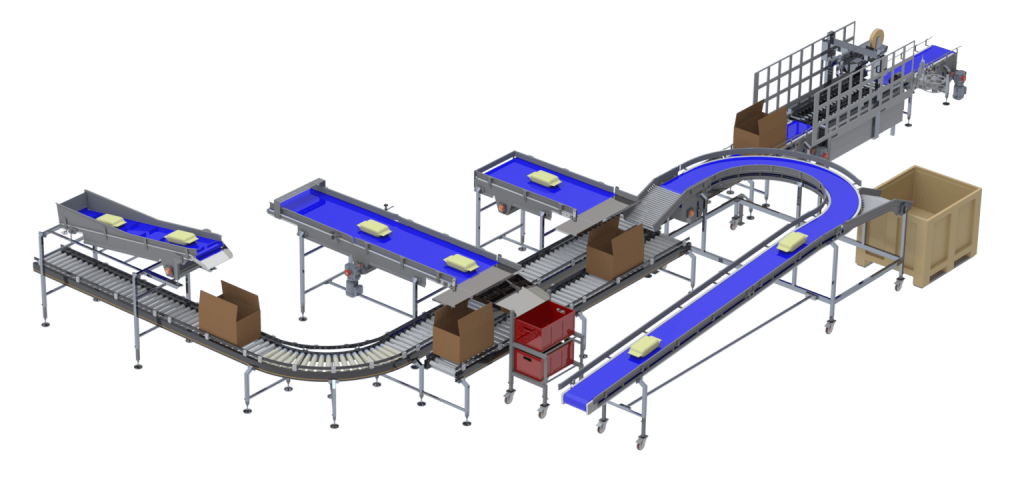 Our equipments cover many fields: primary packaging, re-packaging, as well as final packaging. We also design divergers and mergers for the end of line.
With more than 35 years of expertise, we are concerned with our customers' satisfaction. To do so, ACEMIA always works with your process and your constraints in mind. Our engineers develop customized solutions that take up point by point the specifications previously established. Below, you will find an overview of our field of action at the end of line:
Integration of metal detectors or X-ray, requires a special conveyor.
Conveying of cartons around print heads, ink jets, gluer and taping machine.
Roller conveyors for pallets.
---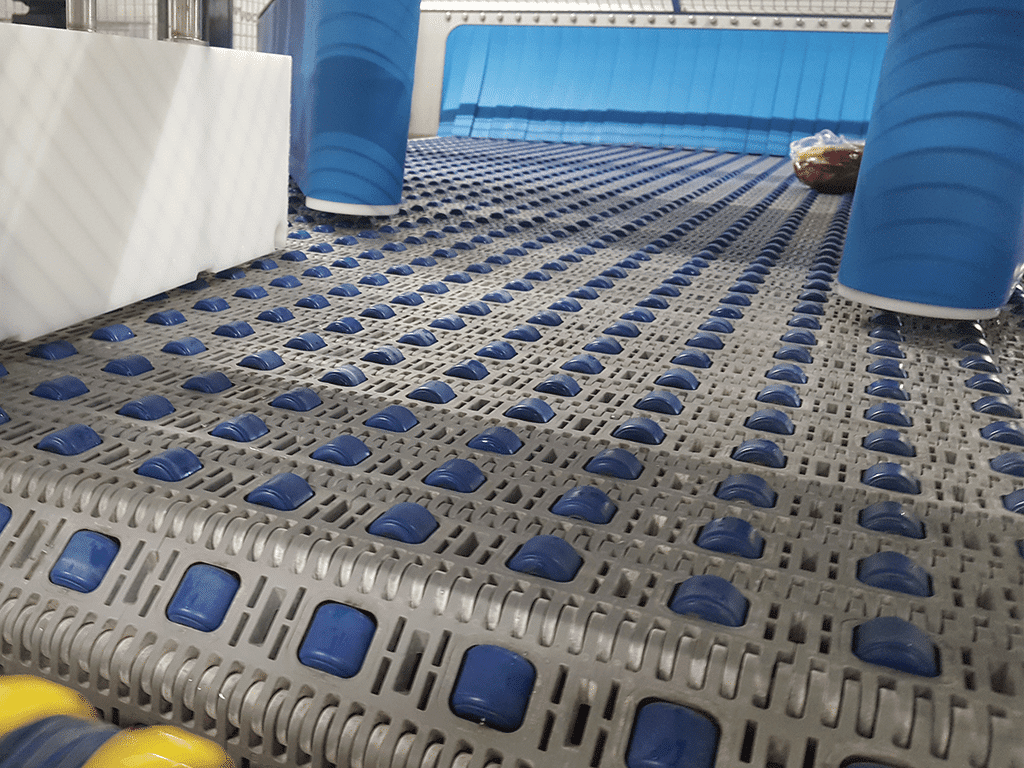 Adhesive belt conveyor
Acemia offers a wide range of adhesive tapes: PU, modular mesh with adhesive inserts… Acemia's engineers will select the shore and type of tape best suited to the technical constraints of your specifications.
The conveyor belt elevator allows high angles of ascent. This feature makes it particularly effective in conveying boxes and cartons.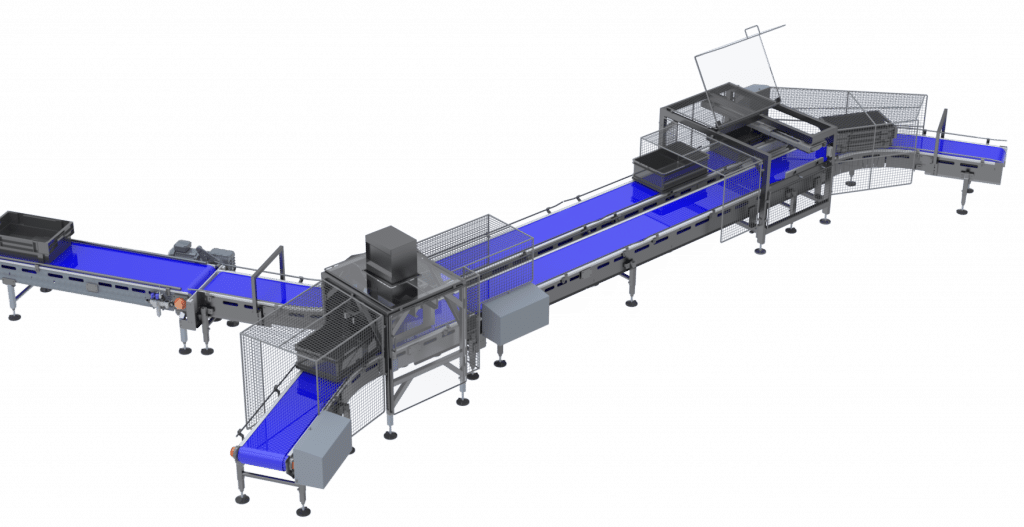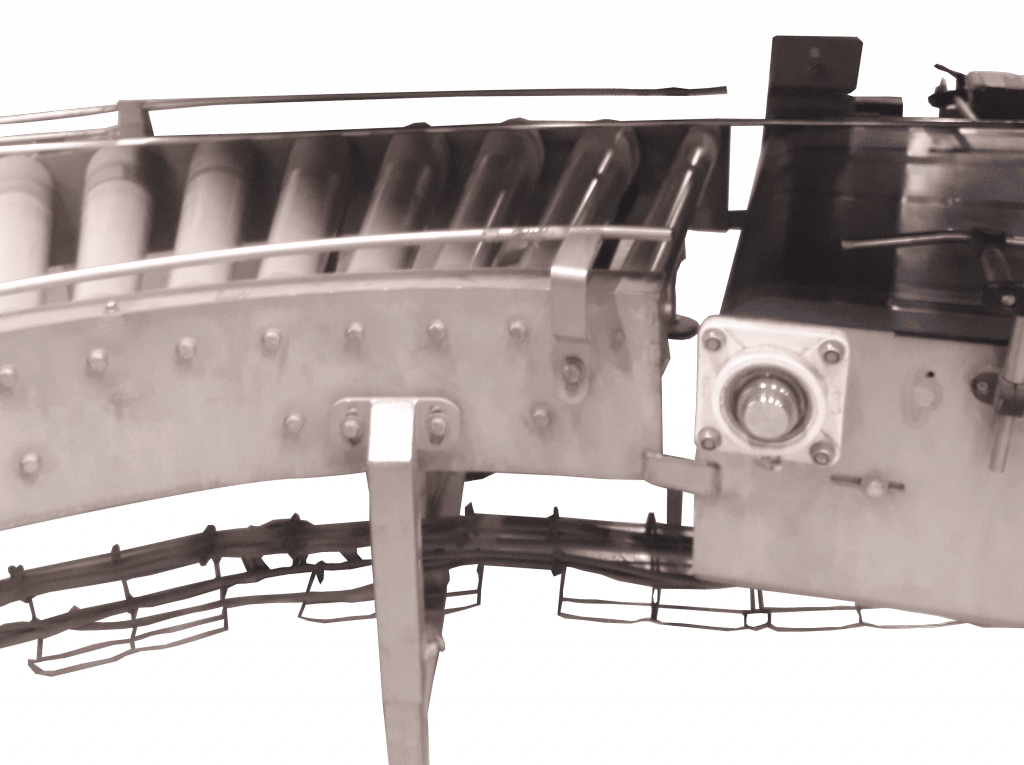 Motorized PVC roller conveyor
Perfectly adapted to the end of the line, the motorized PVC rollers allow the transport of cartons and cases.
---