An industry with high hygienic standards
The beef, veal and pork industries are complex industries with high hygiene standards. Today, more than ever, faced with strong competition, you are doing everything possible to improve your OEE and reduce your risk of MSD. 
You need a continuously operating line with limited downtime: a real challenge for your products that meet high hygienic standards.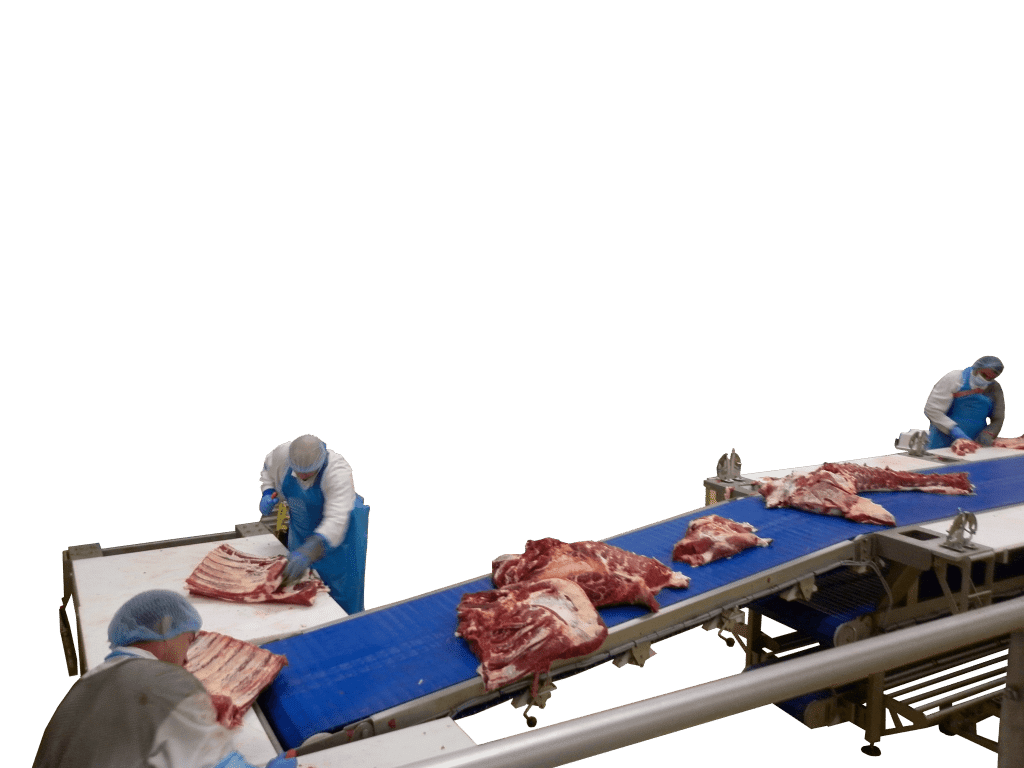 ACEMIA AT YOUR SERVICE
Your needs: our expertise
At Acemia, we do everything we can to make your day-to-day life easier and to help you exceed your objectives. Our priority is to help you improve your production processes from deboning to labeling.
Thanks to the close relationship between our engineers, our salesmen and our customers, we are able to help you to elaborate a calibrated and qualitative technical project, answering all your problems…
Our philosophy: each customer is unique! We help you to think, design and install the line perfectly adapted to your production requirements while integrating your space and speed constraints.
A project mode designed to help you exceed your objectives
Pre-project
Our technical sales engineers study your project& your flows (rates, recipes, products, …) to optimize your production. This essential step helps you to define the specifications that meet 100% of your requirements.
R&D
Our engineers get into the details of the design. Thanks to our weekly design reviews, you are at the heart of the development of your project and follow its progress.
Manufacturing
After validation of the mechanical and electrical studies, your production line is manufactured in our workshops.
FAT
We receive you in our workshop, to show you the assembled and tested equipment.
Together, we make sure that your new production line meets your requirements. We adjust it to meet 100% of your specifications.
Installation and set up
Our teams come to your production site to install and accompany you during the start-up phases.
Training
Your production teams and managers are trained to use your new line.
Your products
Acemia is active in the beef, veal and pork industries from the moment the carcasses arrive after slaughter. Present at each stage of the process, we offer solutions from cutting to packaging: trimming, skinning, stuffing station, bagging, shrinking, picking station management, etc.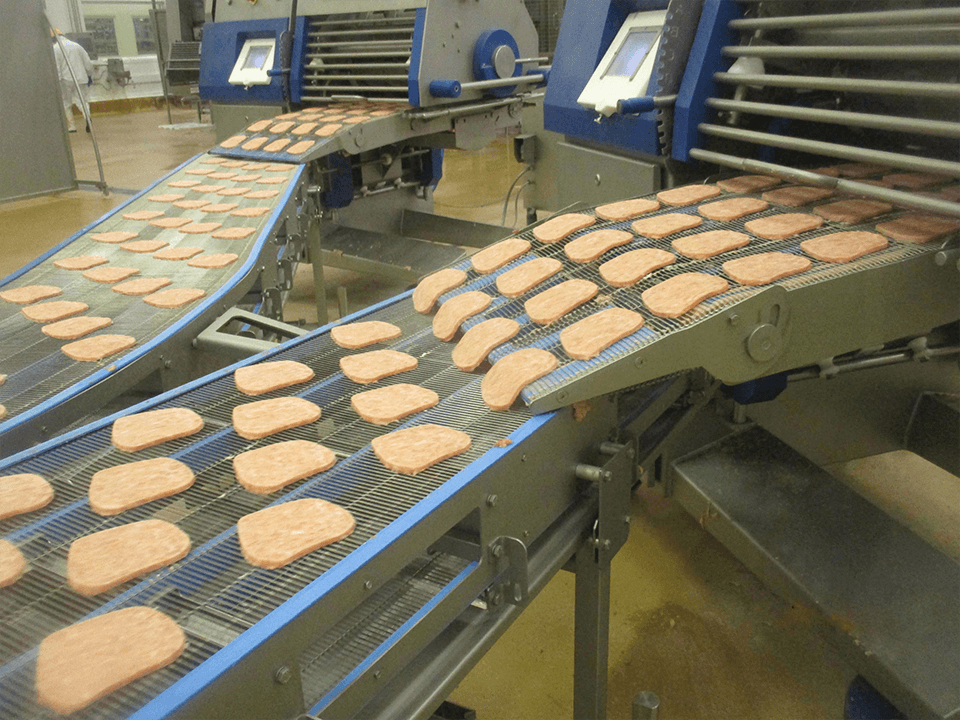 Our custom solutions
Each solution is unique. Our experts design production lines according to your flows, needs and constraints. Thanks to our expertise, our sales engineers anticipate your problems and advise you on the optimization of your production processes.
With our ingenious solutions, we help you produce more and better.
Production rate achieved: up to 10 tons / hour
---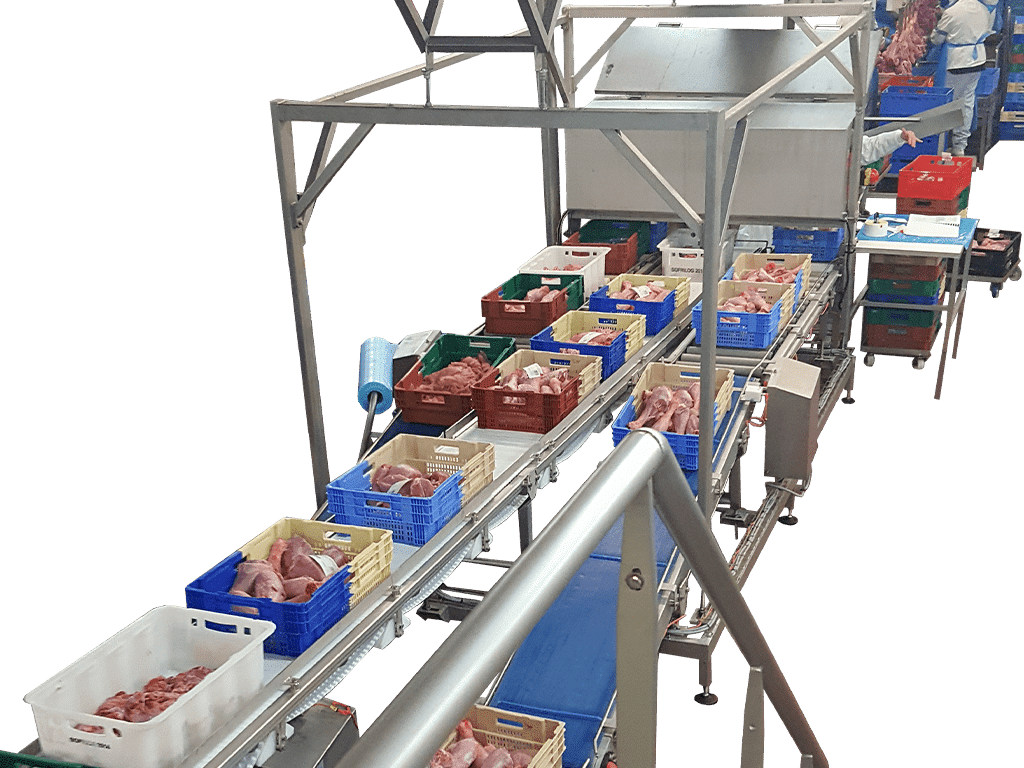 Ergonomics at the core of our solutions
Aware that the meat industry has to face hygienic constraints, we have focused on the cleanability of our equipment in order to reduce the development of bacteria to a minimum. For this reason, all our machines have a hygienic design, without hollow bodies. Accessibility of all parts of the equipment for cleaning is also one of our priorities. We also integrate clean-in-place solutions to make your cleaning more reliable and time efficient.
Our sales experts, with a strong and extensive business expertise, are available to improve your processes and the working environment of your operators. Ergonomics is considered in the same way as hygiene.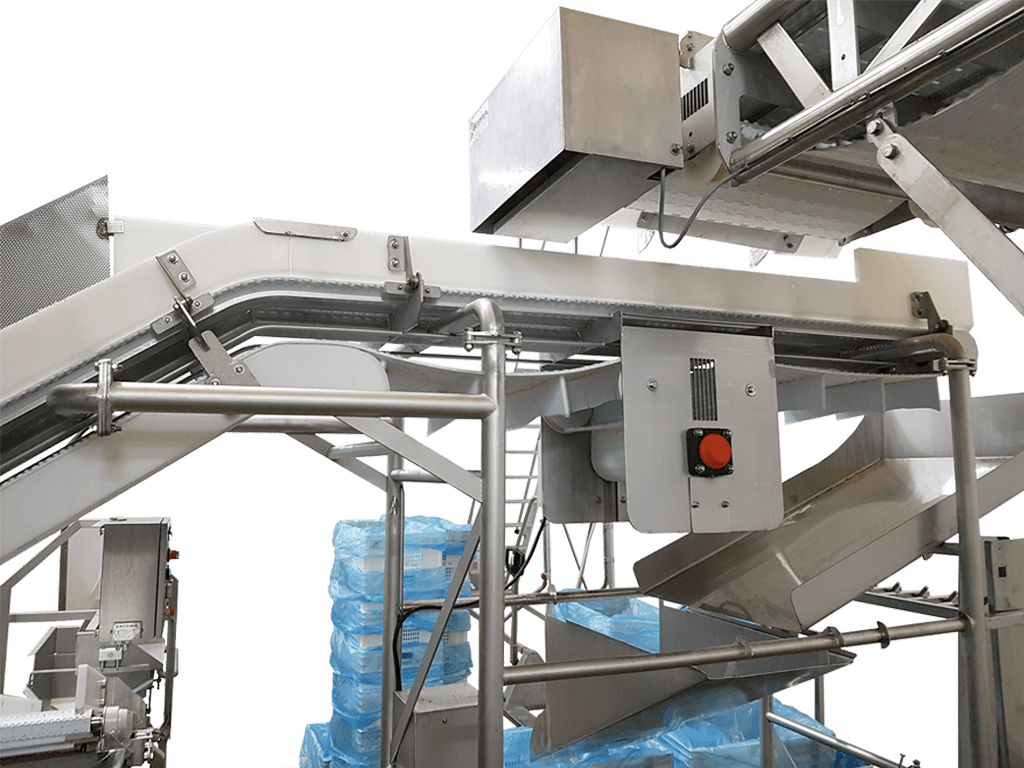 Our main equipments
Deboning line
Trimming line
Label readers / multi-station
Printing and label application.
Integration of metal detectors
We have independent circuits: noble muscles, tallow circuits, freedmen and HPV
Our ergonomic stations with trimming tables are reversible to avoid contamination.
Acemia offers adapted operator stations, which integrate identification and weighing. A range of stainless steel computer cabinets allow for code entry and the housing of a screen and keyboard. Integration of a weighing station, with ergonomic stainless steel shelves. Possibility of folding stainless steel shelves to save space.
---
ACEMIA AT YOUR SERVICE
Do you have a production process improvement project? Do you have optimization needs?
By trusting Acemia, you are assured of impeccable and responsive service, guaranteed on-time delivery and the benefit of a customized food processing conveyor solution adapted to your operating constraints.
They use our solutions
For over 35 years Acemia has established a trus relationship with its clients.