The demand for snacks is constantly growing. These products are varied and you need to produce a multitude of recipes to meet your customers' demands. From one product to another, the production processes and flows are not identical. These differences can be challenging for your production site and your operators. Between each recipe, your operators have to spend a considerable amount of time cleaning, without guaranteeing food safety.
Acemia is involved in all areas of snacking, we are present on the preparation and folding of sandwiches but also on the cooks.
---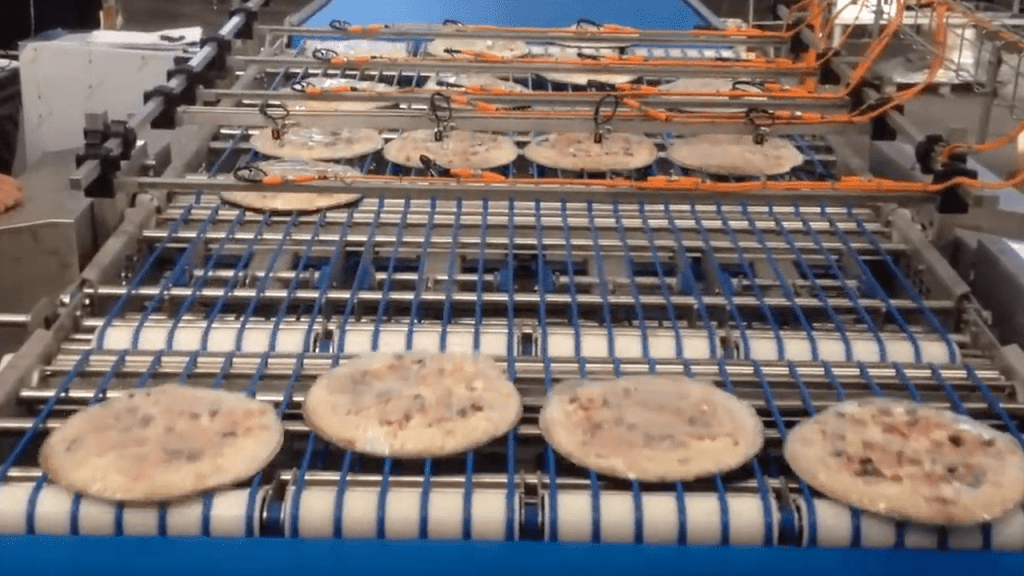 Meeting your needs: our expertise
At Acemia, we are committed to making your day-to-day life easier and helping you exceed your goals. Helping you improve your production processes from raw material preparation to secondary packaging is our priority.
Thanks to the close relationship between our engineers, our salesmen and our customers, we are able to help you to elaborate a calibrated and qualitative technical project, answering all your problems…
Our philosophy: each customer is unique! We help you to think, design and install the line perfectly adapted to your production requirements while integrating your space and speed constraints.
A project mode designed to help you exceed your objectives
Pre-project
Our technical sales engineers study your project & your flows (rates, recipes, products, …) to optimize your production. This essential step helps you to define the specifications that meet 100% of your requirements.
R&D
Our engineers get into the details of the design. Thanks to our weekly design reviews, you are at the heart of the development of your project and follow its progress.
Manufacturing
After validation of the mechanical and electrical studies, your production line is manufactured in our workshops.
FAT
We receive you in our workshop, to show you the assembled and tested equipment.
Together, we make sure that your new production line meets your requirements. We adjust it to meet 100% of your specifications.
Installation and set up
Our teams come to your production site to install and accompany you during the start-up phases.
Training
Your production teams and managers are trained to use your new line.
Hygienic design & customized solutions
Custom design
Acemia operates in the snacking industry, in France and abroad, for both bare and packaged products. We help you to improve your production processes, from the preparation of the doughs, their cooking and the packaging of the primary packaging. We offer automated conveying solutions adapted to your products and their preparation.
Acemia integrates ergonomic and hygienic workstations for operators on its conveyors. Our solutions are adapted to limit RSI as much as possible and provide optimal comfort on a daily basis. To achieve this, we integrate custom-made height-adjustable equipment into our solutions, offering the optimal height and working radius.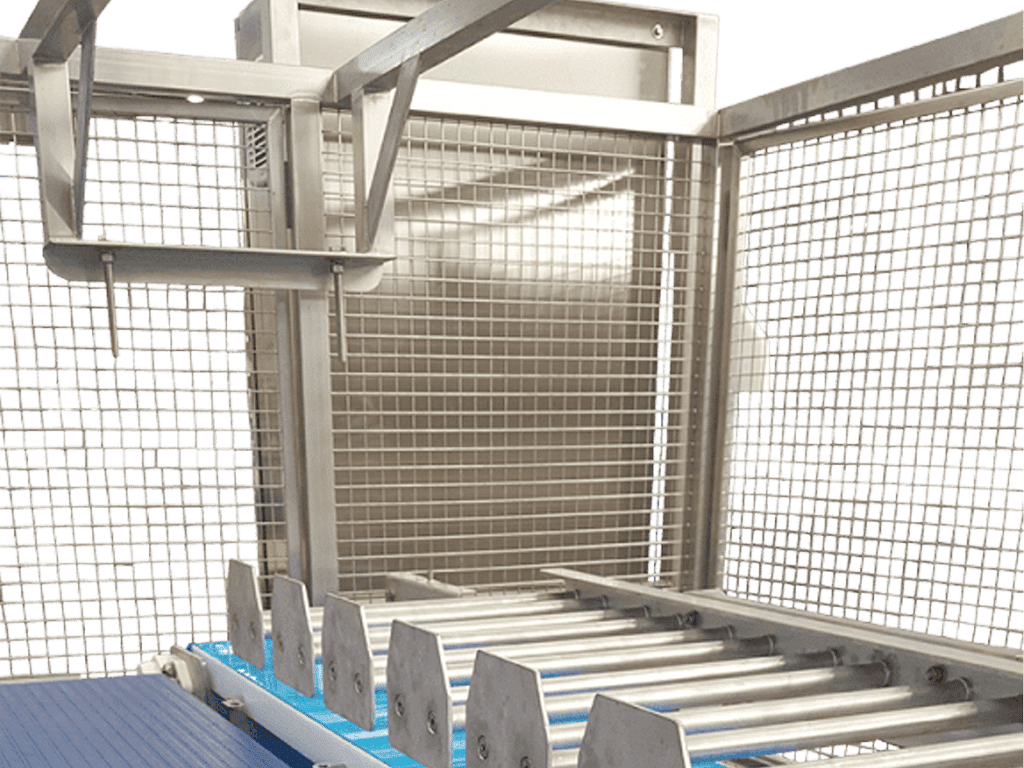 Hygienic design
To address these issues, we have created and designed our equipment with hygienic design in mind. Thus, our equipment has no retention zones. The different parts of our conveyors are easily accessible and have quick releases and belt lifters for easy disassembly before cleaning with a high pressure water jet. We also adapt our equipment to your products and their cooking (up to 350°C for baking or frying).
Our solutions are suitable for sticky products that require equipment to be cleaned by high pressure water jets. They can remove unwanted material quickly and efficiently. We also offer Clean-in-Place (CIP) solutions to facilitate the work of your cleaning teams.
Your products
We are able to help you produce all your recipes.
Sandwiches
Appetizers (extruded or not)
Snacks
---
ACEMIA AT YOUR SERVICE
Do you have a production process improvement project? Do you have optimization needs?
By trusting Acemia, you are assured of impeccable and responsive service, guaranteed on-time delivery and the benefit of a customized food processing conveyor solution adapted to your operating constraints.