Acemia offers a wide range of solutions with cold resistant materials and designs that limit the impact of frost on conveyors. We have modular mesh proposals in different materials and solutions with stainless steel mesh. We can :
Create jogging systems at the exit to ensure the correct alignment of the products at the exit of the cooling or freezing spiral.
Intervene on different flows on different machines with in-line resets and packaging machine feeds.
To provide low winding conveyors to allow the good transfer of the products in or out of the freezer or cooler.
Acemia has a great deal of experience in the design of solutions for the entrance and exit of freezers. We offer hygienic solutions adapted to the product. We integrate a global flow management.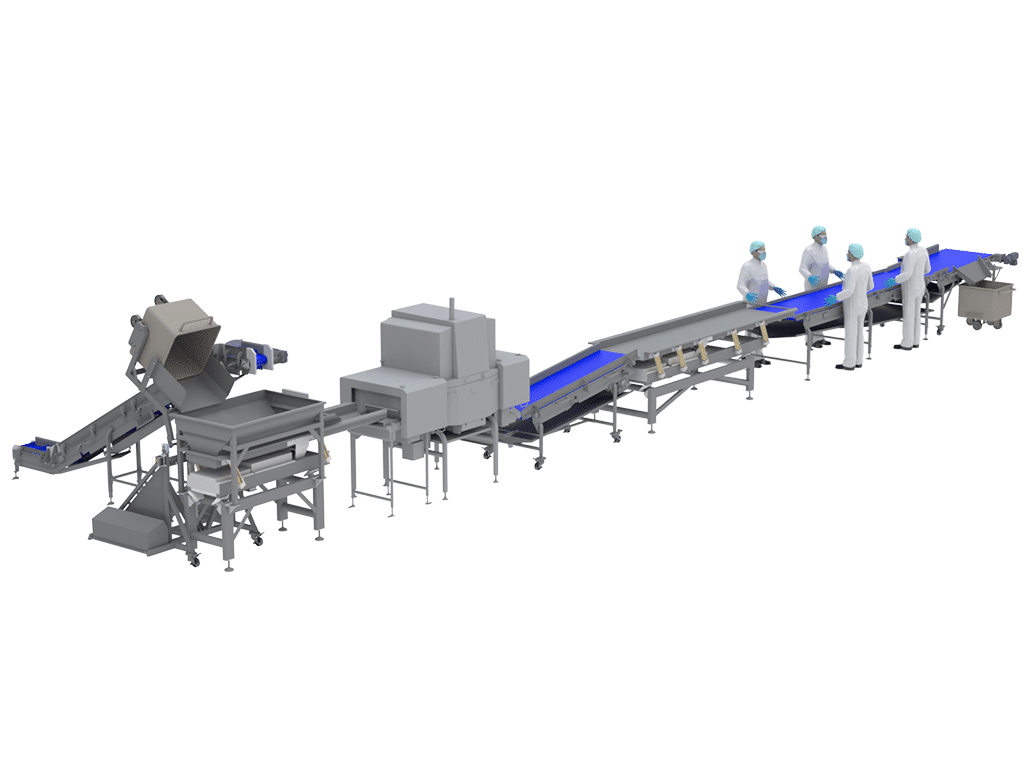 ---

Jogging system
Acemia offers solutions to align your products, manage spacing, with jogging bars on pneumatic movement, stops, pushers etc. …
---