Metal detector
The industries concerned
The metal detector is integrated on a conveyor with a specific floor and is used in line to detect the presence of metal particles. It detects ferrous and non-ferrous particles that may be present in the product. When a metal is detected, the incriminated product is ejected in a secured chute.
We integrate the detection and X-ray equipment of the main suppliers present on the market. They determine the most efficient and adapted equipment, according to your specifications.
---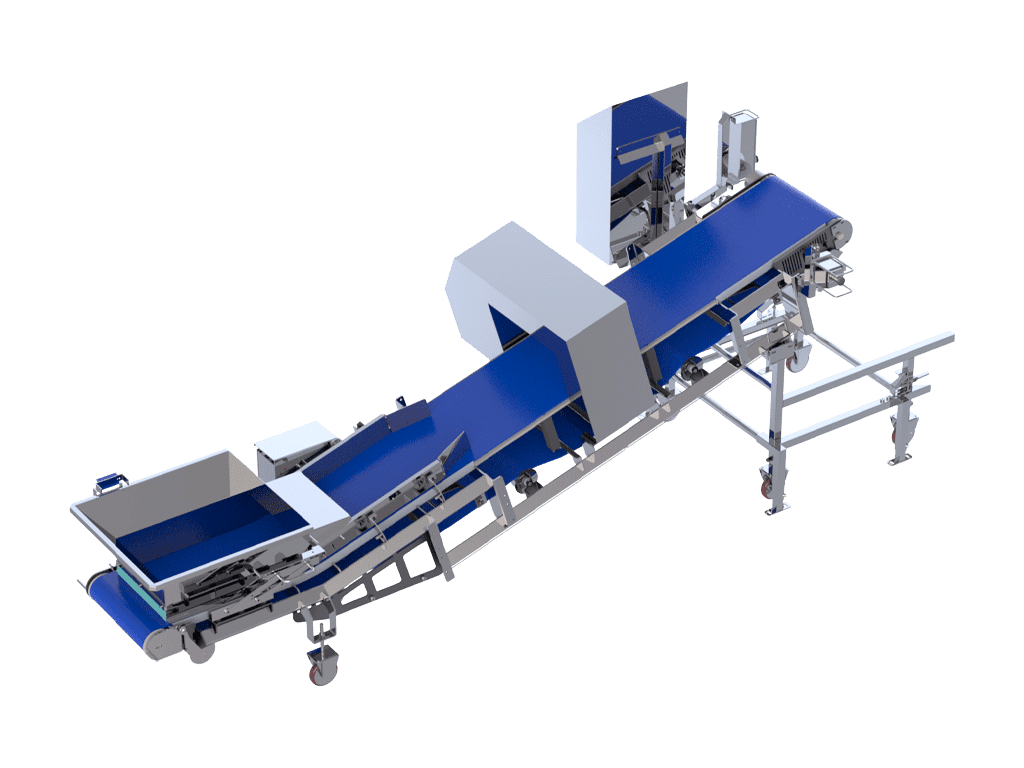 Conveyor for metal detector
We design custom-made conveyors compatible with the technical constraints of the detection loops sold by the manufacturers of this equipment. We can propose horizontal or inclined frames with metal-free zones according to the dimensions required by the loops.
As an option, we can offer a product feed hopper at the conveyor entrance.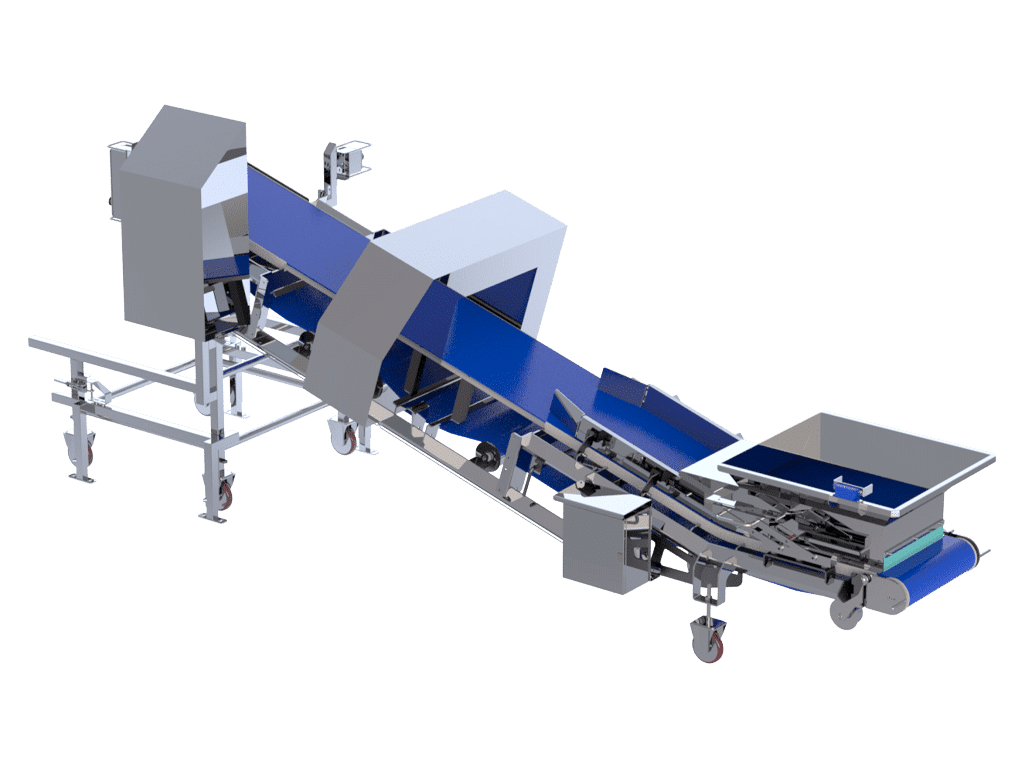 Conveyor for metal detector
The speeds can be fixed or variable. Different types of ejectors are proposed in case of detection.
As an option, hoppers can be installed to channel the product flow.
---