Workshop workstation layout
The industries concerned
At Acemia, workstation layouts are studied on a case-by-case basis. We adapt to the environment, the available space, the required work rates and the formats used. Acemia integrates the industry best practices and ergonomic recommendations in the design of workstations. Leveling systems and height-adjustable work tables can be created.
We provide workstations with easily adjustable gratings to accommodate the height of the operators. The workstation can incorporate removable shelves to facilitate the operator's work. We integrate inclined workstations oriented towards the operator. Moreover, the ease of cleaning the machines as well as the safety of the operator is perfectly integrated in our design.
We integrate computer, weighing and labelling stations. Integration of the bin or pallet leveling. We can also equip sitting and standing stations to relieve the back.
---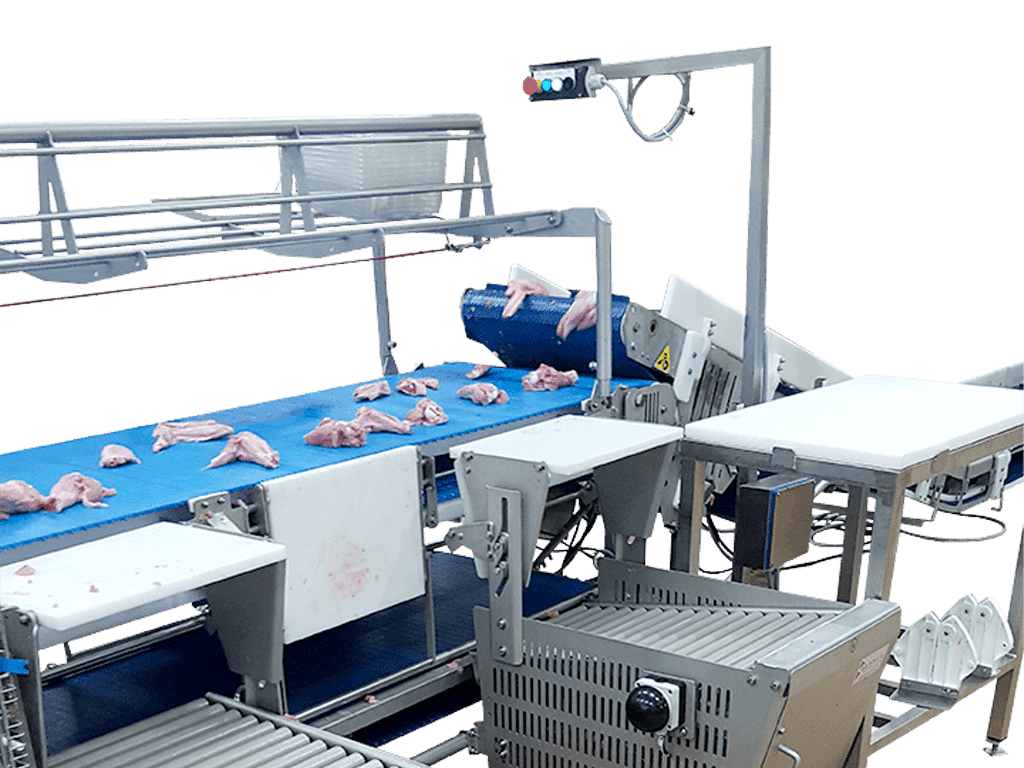 Poultry preparation station
The operator works ergonomically with a mobile work table and the possibility to send the full bin to a lower collection conveyor.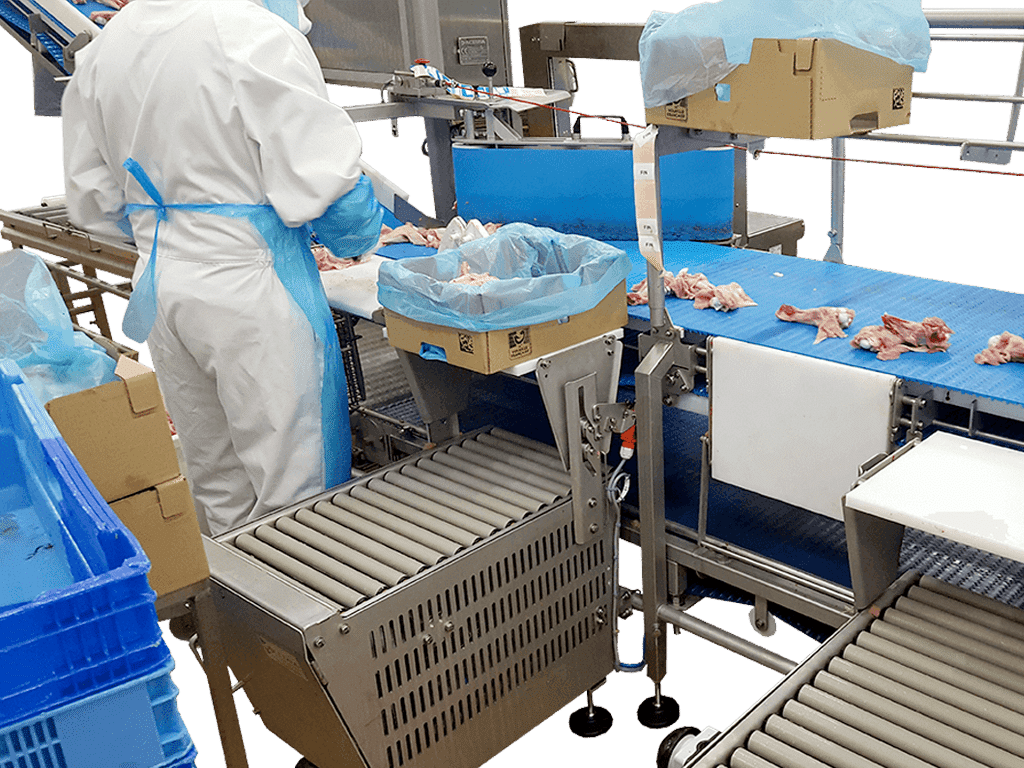 Poultry preparation station
Ergonomic workstation with empty cartons available at height.
---
---